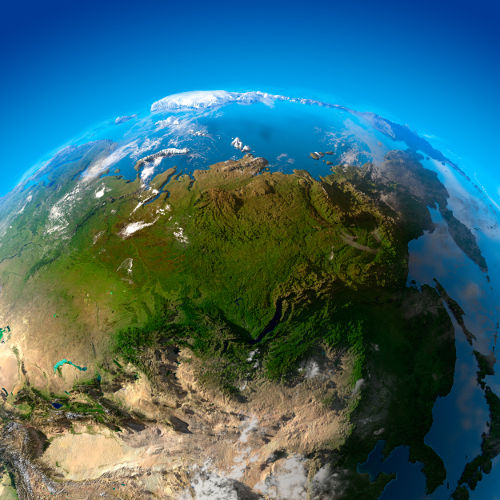 Sustainable
Transportation infrastructures are important since they provide a quality of life worth living, physical security and the basis for public health. Nevertheless the realities of the world in which we live today are the population growth, the diminished resources and the climate change. Under this view we understand that our role as transportation designers is not only to design projects that constructed on time and within budget, but mostly projects that must be sustainable. What do we mean by 'sustainable'? We mean projects that meet the needs of the present without compromising the ability of future generations to meet their own needs.
We have learned that the interests of stakeholders are intertwined and interdependent: Success ensues when a virtuous cycle between the value creation for employees, clients, society and owners is produced. This cycle can only begin with the members of our organization - value creation starts with us. The cycle must not be broken at the expense of one group of stakeholders or another. Success is when sustainable value for all stakeholders is created, users included. We acknowledge that it is not about our design. At some point is their design, for the clients, the safety auditors, the operators, the users.
We design transportation projects by coding things with somewhat predictable ways, not all the possible predictable ways. We are code builders; we are not blueprint producers. And as infrastructure designers, we live the triple-f credo "form follows function" keeping in mind the construction engineers as well as the road users.
In Race we are experimenting with methods like the TBL - Triple Bottom Line and the Circles of Sustainability to understand and assess sustainability, as well as to manage projects directed towards socially sustainable outcomes. Triple Bottom Line [TBL] analysis is rapidly becoming an important factor for transportation infrastructure professionals as they must compete for scarce financing and convince stakeholders of the long term return on a new or retrofit project investment. Triple Bottom Line analysis goes beyond exploring only the engineering aspects of a design to embrace an accounting framework with three parts: social, environmental and financial.
We also are experimenting together with our clients (owners and contractors) exploring the benefits of the use of EnvisionTM to improve sustainability of our transportation projects.
On Safety
First things first. We acknowledge that Road Safety is primarily a generation issue and then an equity issue.
We distinguish Nominal Safety (the use and adherence to engineering practices & standards) and Substantive Safety (the performance of the street or highway as measured by frequency of traffic crashes and the severity of their outcomes). We apply performance-based approach to our designs focusing on the substantive safety of our transportation designs. We have experienced that nominal safety, using criteria-based approach, does not guarantees a substantive safety.
In our designs we are focusing in the following 4 performance categories - Accessibility, Mobility, Quality of Service and Reliability – to improve the users' safety of the projects we design.
Tags: sustainable