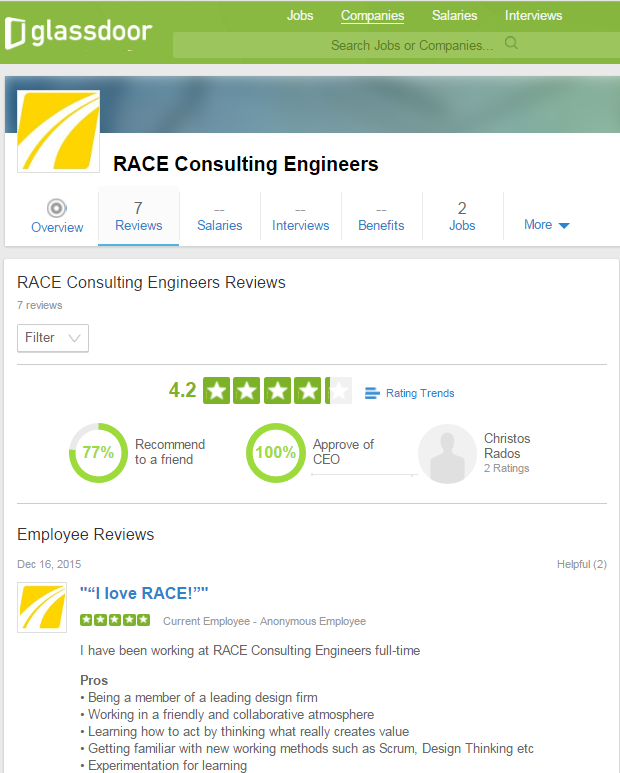 Glassdoor
When an organization is more transparent with their employees they tend to be more successful.
This type of environment leaves employees feeling valued. They are encouraged to be creative and share their input.
In Race we have learned that transparency fosters a type of comfort that allows employees to communicate effectively and thus progress.
Visit Race's site at Glassdoor.
Tags: glassdoor